Landscape Design Software
Create Professional Landscape Designs. Yards and Gardens. Decks and Fencing. Swimming pools and Spas. Free Trial. 100% Satisfaction Guaranteed
2023 Now Available. See What's New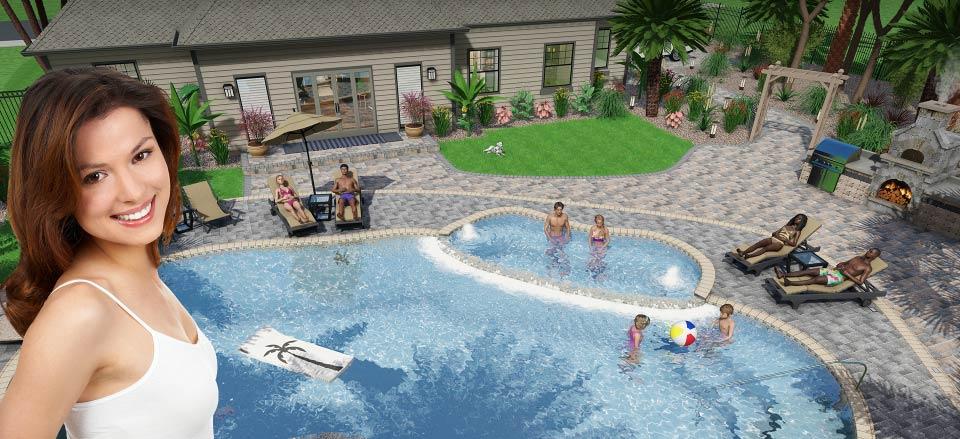 New Software for Designing your Landscape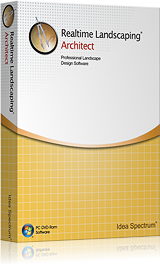 Premium software for landscape professionals $599. No monthly fees.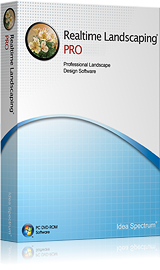 For homeowners and aspiring landscape designers $279. No monthly fees.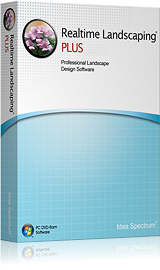 Awarded #1 homeowner landscaping software $149. No monthly fees.
Designing your landscape is easy and fun. Get started Today.
Easy to Use
Get started quickly using our extensive user guides and online tutorials. No CAD or landscape design experience required.
No Monthly Fees
Your software purchase is a one-time license, not a monthly fee. Future upgrades are optional and usually available at a discount.
Customer Testimonials
Thousands of people around the world use our software to visualize their landscape design ideas. Here's what some of them have to say…
Realtime Landscaping Plus was a pleasure to use. It was so intuitive that it felt more like a video game. I was also impressed by its customization tools that were much better than other programs. I could create any landscape that I wanted.
This is absolutely the best landscaping program that I have ever used. The program is so user friendly my kids can even use it. I cannot believe how real the pictures really look. I give this program 5 out of 5 stars, I am so happy that I found you all.
I created my garden and thought I was really there! I think the price is perfect and an excellent value too. It's by far the best landscaping software I've found. Thanks once again.
Realtime Landscaping Pro is an easy to use program with excellent walk-thru capabilities; the wind and water motions add life to the renderings. For the price, this program is well worth considering.
I love the new library items. The assortment makes the landscape much more realistic. Overall this is one of the easiest and most complete outdoor designing programs I have ever seen.
An easy to use interface with exceptional output with real-time walk through. A must for anyone wanting to landscape their property. All in all I am very satisfied with the product. As far as functionality goes, I can't fault it. It's very easy to use and you get a great result from the walk through. All up I'd say your team has done a great job. Well Done.
Cutting edge landscaping design tool, overall a very classy program which is a lot of fun to use.
I just wanted to tell you thank you very much for your great software. This is one of the best landscape design programs that I have used, (I have two others). It is extremely easy to use and the 3D walk through is awesome. I love this program so much that I am going to update my video card for even better viewing. My husband and I would like to eventually build a bed and breakfast with a lazy river and your software is just wonderful in helping us visualize that dream.
This is a great tool; my customers love it!
This program is a dream come true. It's almost too good to be true. How can you sell a product at that price and offer so much?
I purchased your software about a month ago, wwwwhhhhhoooooaaaaa, cool, I wish all software in the market were this easy to use, way to go!
It has been great discovering what Realtime Landscaping Architect can do to create realistic plans. It is far better than anything I've used before!
The ability to create detailed plans, 3D animations, and perspective images that look professional (in a timely manner) is testament to Idea Spectrum's understanding of the designer's mindset.
Read review
We have sold three projects (2 small and 1 good size) since using the program and presenting visuals.
Incredible interactive graphics. This is unlike any other 3D design program you may have ever used. Its price is ridiculously cheap and belies its true quality.
EXTREMELY easy to use — beats it's nearest competition by far. For how easy this program is to use, its versatility and quality of output is truly incredible. Before reading any instructions at all, I was designing an amazing landscape and outputting a finished animated fly-through in literally 20 minutes! In hindsight, I would have easily paid triple the price!
I really like the program especially the ease of movement around the garden. I also have [a competitor's] software but prefer to use yours because it's a real pleasure to use and is more realistic in my opinion. I found all features easy to use. The interface is very intuitive and ideal for the novice software user. My better half informs me that the new collection of plants trees and shrubs is more than adequate, and she is the expert.
The software is a complete set of tools for designing lawns, buildings, decks, patios, edging, retaining walls and other landscaping features.
Read review
It's easy to pick up and use, but deep enough to provide hours of enjoyment for even the hard core enthusiast. A must have for anyone with a yard!
Amazing, it couldn't be simpler and the interface is very clean.
I am a professional landscape designer and I have been using Realtime Landscaping Architect for several years. I have done a lot of research into other products but I don't believe there is anything that comes close to this one. It's extremely versatile — you can make very accurate and visually appealing plan drawings, create life-like 3D scenes and do a virtual walk through them, and make realistic images by designing over photographs of a landscape. One thing that I really like about it is that everything a designer creates in plan view is also simultaneously and automatically created in perspective view, so while you are creating a two-dimensional plan you are also creating a three-dimensional scene at the same time. It is also much easier to learn use than anything else I have seen on the market, and the price can't be beat. You could spend thousands on other landscape design software and still not be able do what you can with Realtime Landscaping Architect.
If you'd like to see some examples of what you can do with this software, go to my website at www.botanicaatlanta.com/3ddesigns.htm
Idea Spectrum's 3D landscape design software helps you bridge the gap between imagination and reality.