This guide will show you how to add a Google Maps image using the Google Maps Import Wizard.
First, click Tools under the Menu Bar, and then click Google Maps Import Wizard.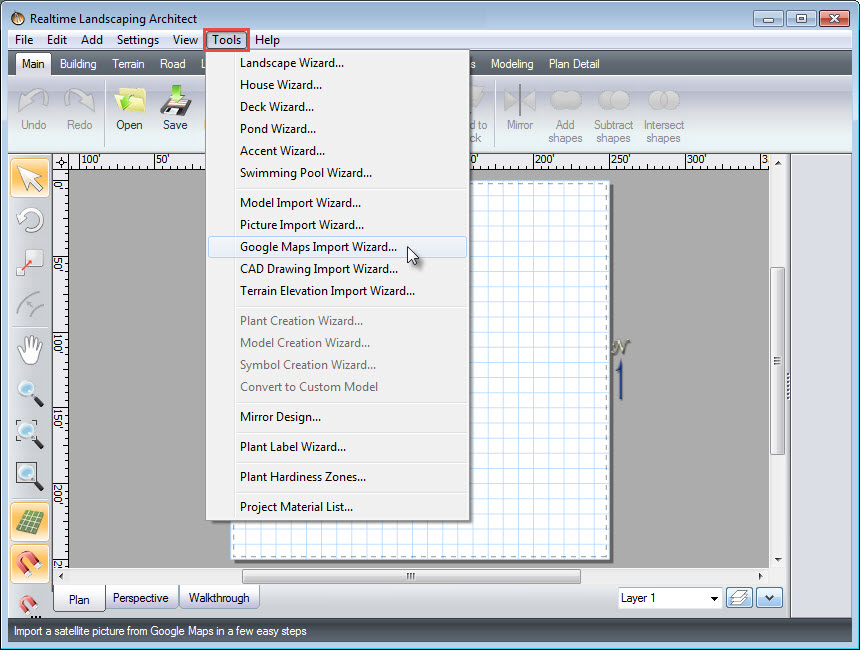 A dialog box will appear. Click Next to begin.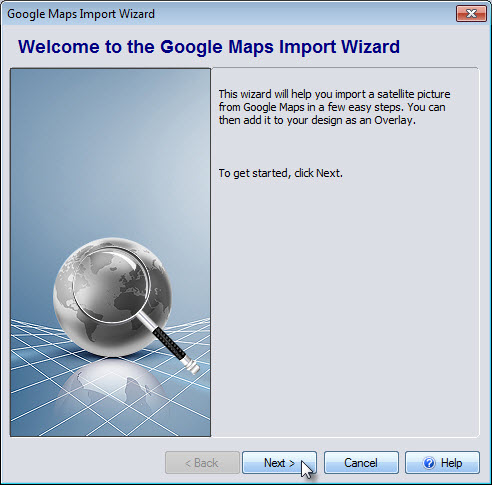 You will then be prompted to find the map address. Click Start Google Maps.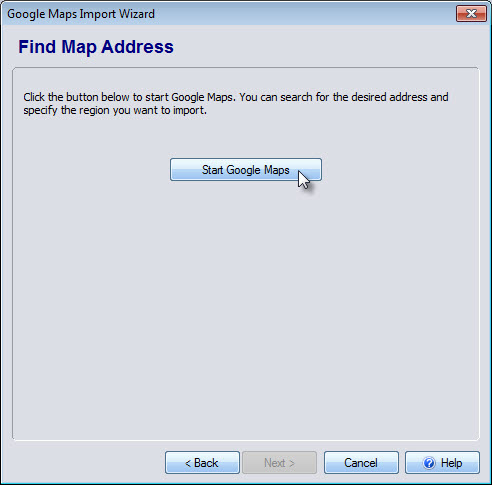 Type in your address in the space provided, and then click Search.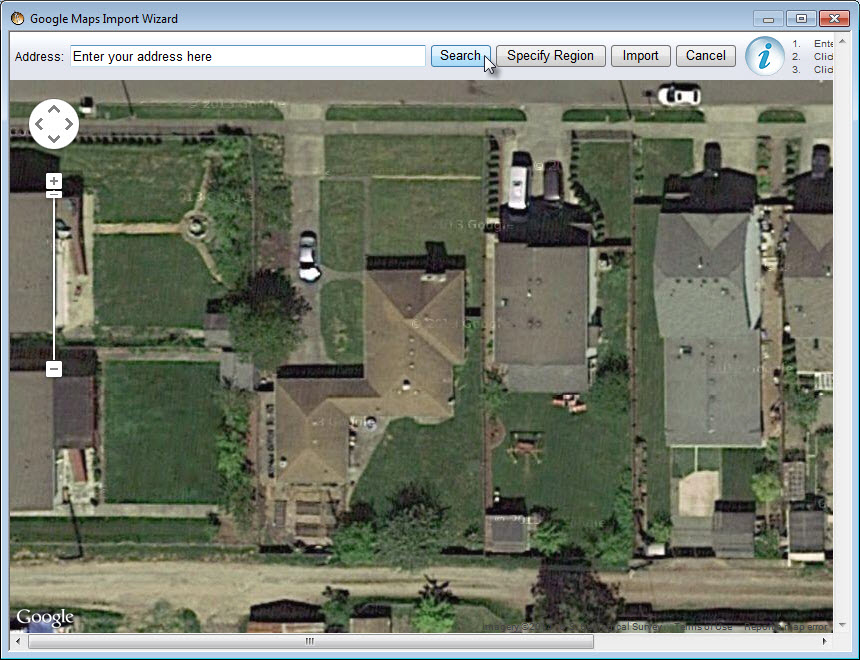 You can zoom in and out, using the middle mouse wheel, or use the slider tool found in the upper left corner. Then click Specify Region.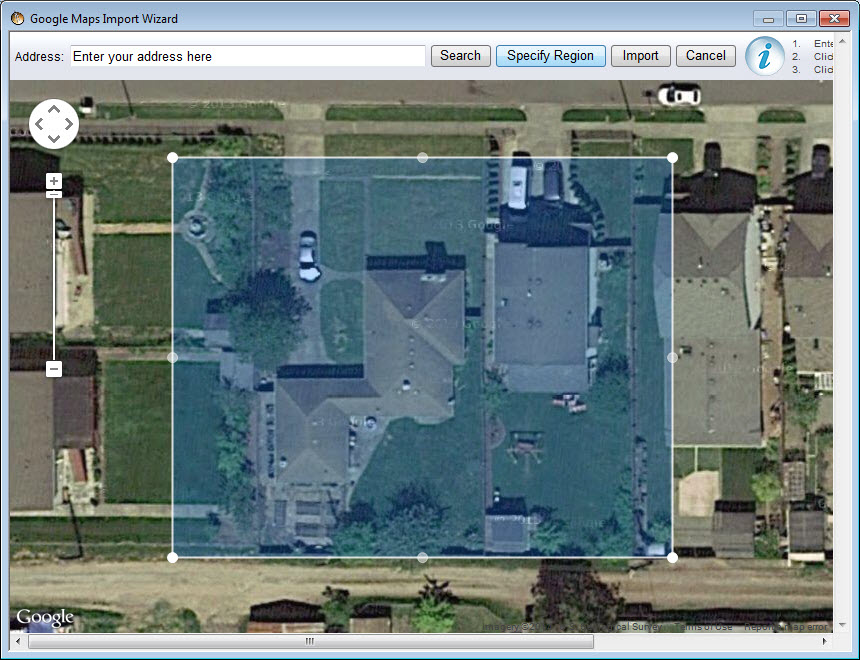 Move the points, to outline the border of your property. When you are finished, click Import.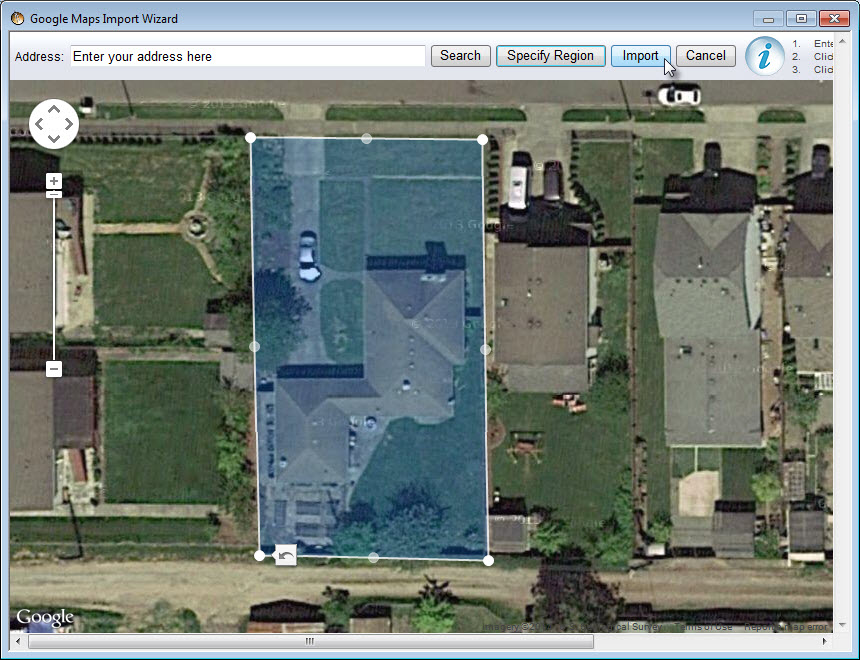 Next, you will be prompted to set the destination file name. Click Set File Name, save the imported map under your desired file name, and then click Next.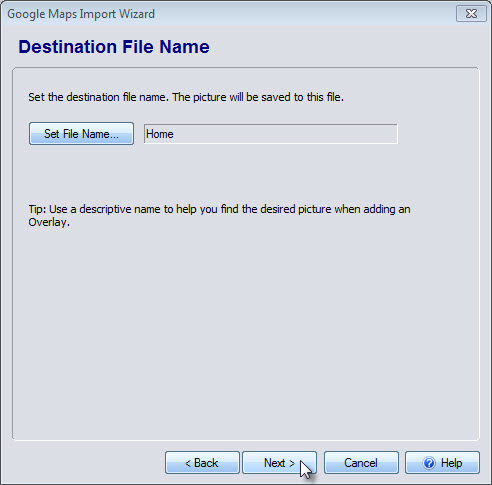 You have now reached the end of the wizard. If you wish to make any revisions to previous steps, click the Back button. Click Finish to import your picture into the landscape design.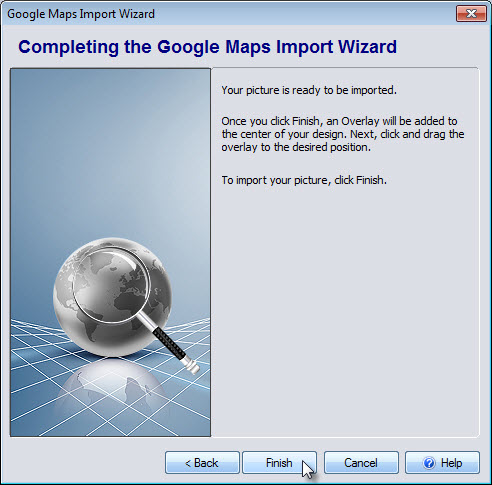 You can edit the transparency and dimensions using the following options: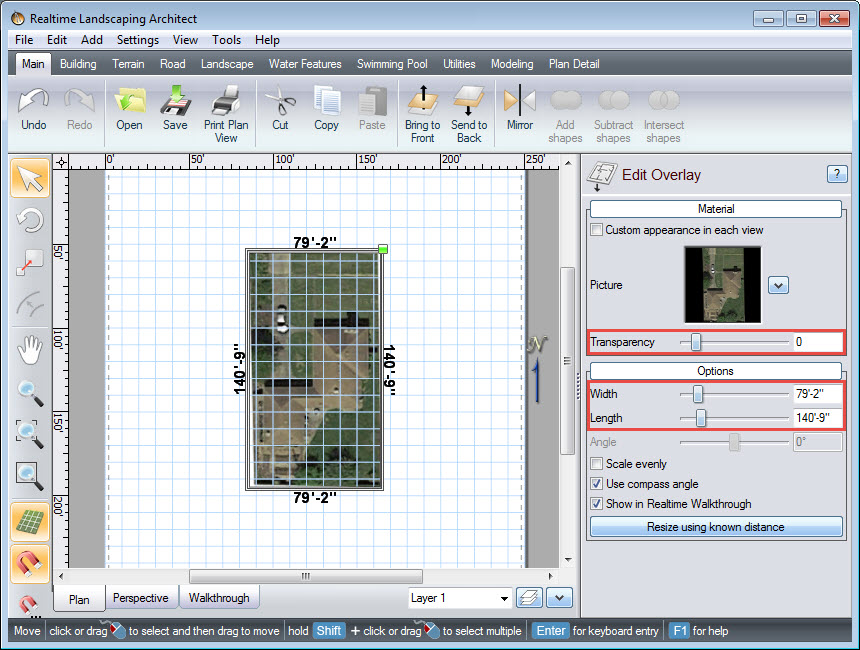 You can rotate the compass to have your property face the direction you desire.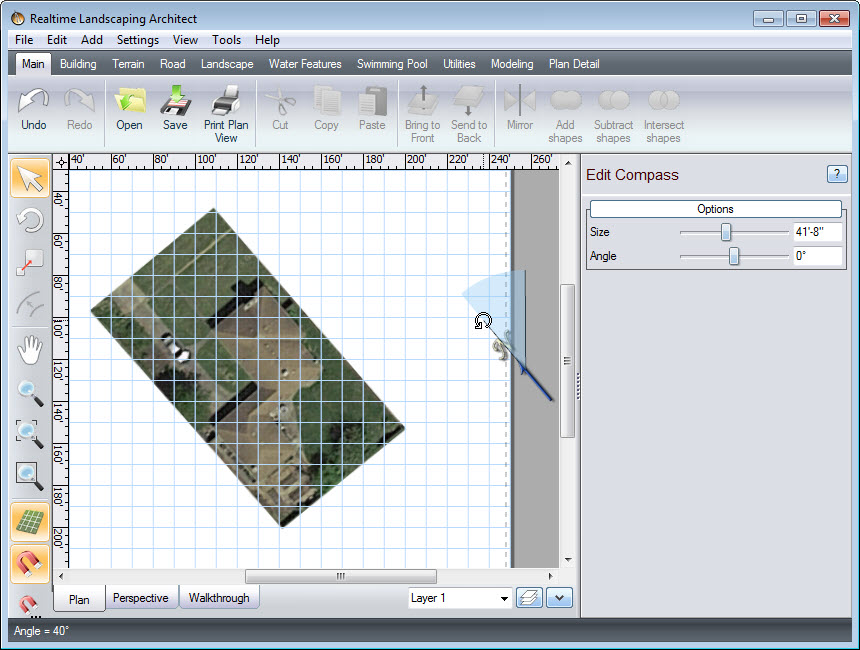 Now you have a template to build your landscape on.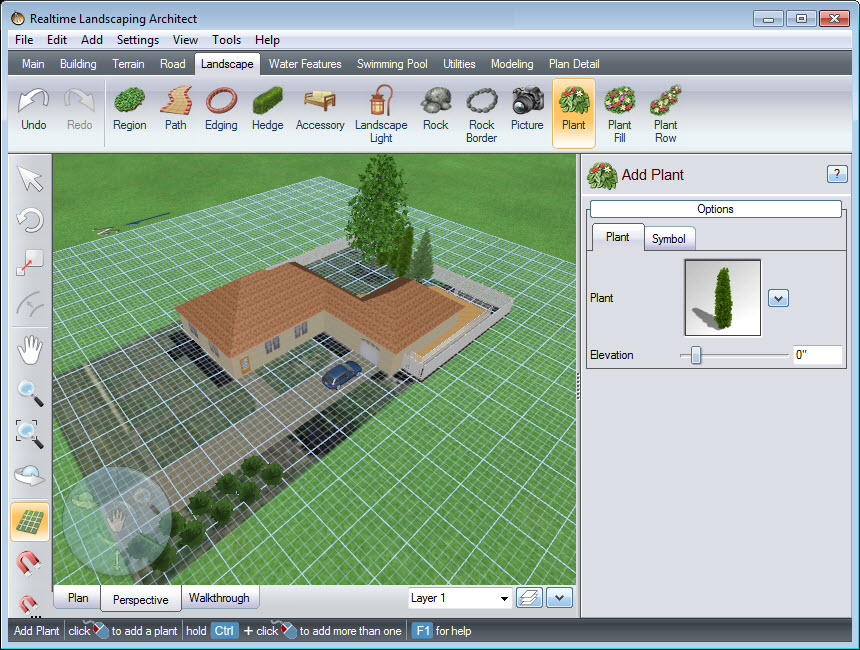 Thank you for reading this guide, and please feel free to contact us for more information about our landscaping software.